The Casting Couch
Posted by Kate
Even though voting starts one week from today, I wouldn't dream of blatantly promoting the fact that I'm a finalist in the American Title Contest with my book, THE KAMA SUTRA CHRONICLES! It would be wa-a-ay too transparent and painfully obvious that I was trying to get you to vote for me starting next Monday, October 16 at the Romantic Times magazine website.
That would be wrong. I would never do that. Never, never, never!
Instead, I want to play the casting call game! So...who would I cast as the hero and heroine in THE KAMA SUTRA CHRONICLES? My heroine is Gracie, a studious, strait-laced librarian and book curator. Sure, she loves books, but she'd love to meet a man, too, especially since she found a rare edition of the Kama Sutra in a second-hand shop and her fantasies started working overtime. I love the character of Ursula in
George of The Jungle
. She's got a touch of Gracie in her, but she's also a bit too much of a damsel in distress. (Blogger won't let me post the picture I picked out but suffice to say the photo I chose was all about Brendan Fraser and not so much Ursula!)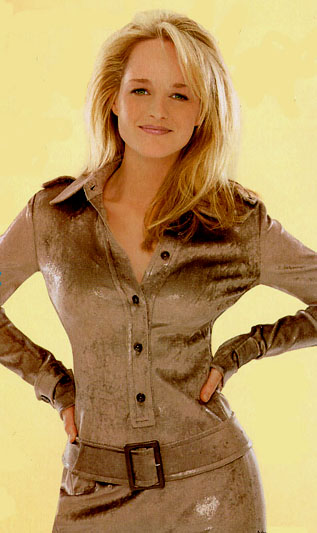 My Gracie is smart and self-reliant and is teaching herself Tae Kwon Do. So I've decided to go with Helen Hunt, a fabulous actress who has the ability to appear both self-reliant and vulnerable. These are great shots of her, aren't they?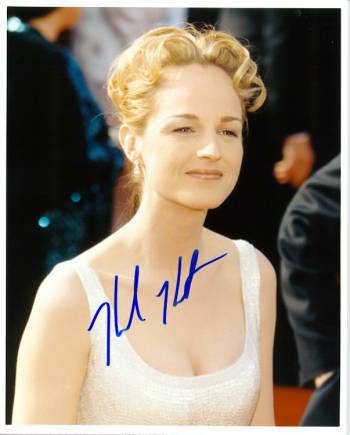 And now for my hero. Cane Winslow is a secret agent, a man on a mission. He has no time for love or commitment. He's a no-nonsense tough guy who's not here to fool around. That's his story, anyway, and he's sticking to it. Gosh, who else could play that role but…James Bond! But which one? Sean? Pierce? The new guy? Nope. My hero's got dark hair. Sean? Pierce? Sean? Pierce? It's the age-old question.
Or...what about...oh yeah!
Hey, it's my fantasy!! Get your own!!
So who do you have in mind to play your favorite hero and heroine? Do you ever play the casting couch--er, casting call game? Do you like to use photos of real people in order to develop your characters?